Attention SNR & RSAR Members!
Joint Membership Meeting to Vote on the New SNR Bylaws
Wednesday, October 12, 2022
Doors open at 8:30 am   Meeting begins at 9:00 am
Location: Casino Fandango, 3800 S. Carson St. Carson City, NV 89701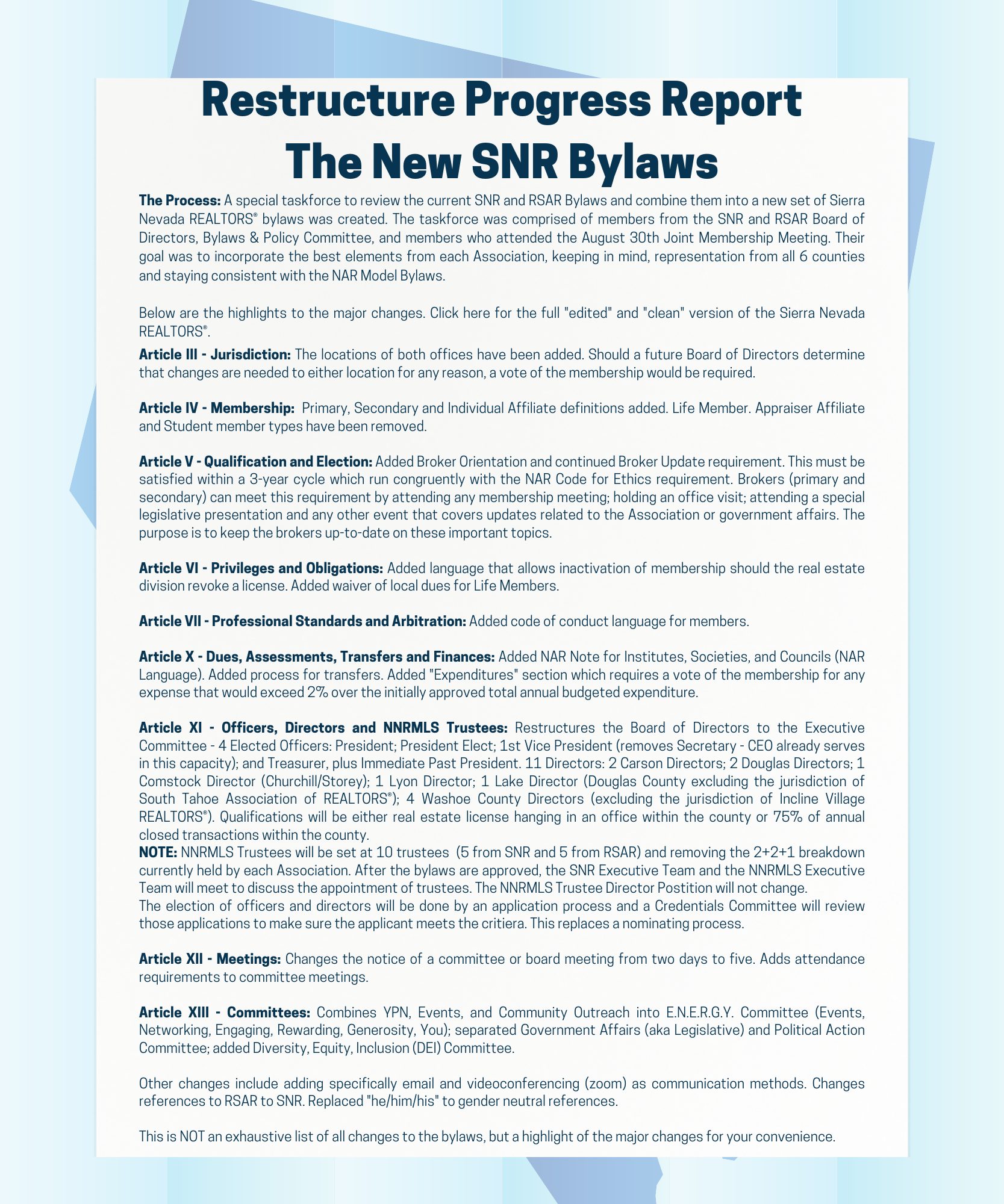 We are excited about the restructure of SNR & RSAR into the New Sierra Nevada REALTORS®. Bookmark this page to insure you get the latest updates on this process. To submit your questions and comments, please contact Heather Lunsford, SNR CEO.
Library of Documents :
September 30, 2022: New SNR Bylaws, PDF click here
September 9, 2022: Why's, What's, When's, PDF click here
September 5, 2022: Restructure Announcement Flyer, PDF click here
Video Library:
September 14, 2022: Special Message from RSAR and SNR President, click here
September 21, 2022: Special Message from RSAR and SNR President, click here